Designed for investors and professionals.
What you receive:
A professional portfolio manager, analyst, and advisor with 26 years of experience.
Timely research and insight into individual stocks, sectors, and asset classes.
Regular market outlook reports as conditions change (Filter the noise, Did you know?, Sector watch, and Stocks to watch).
Individual stock reports and associated ratings.
Portfolio Tool: our research database updated in real-time.
Full access to our research library.
dox it!: submit research requests.
A full-spectrum, full-cycle, and global perspective.
Market Outlook Reports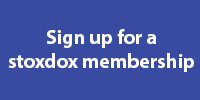 These are primary research reports that are similar in scope to our primary company research reports. They are designed to offer insight into the primary market trends. On average, we produce several market outlook reports each month. The frequency of market outlooks will vary greatly depending on the stage of the market cycle. During periods of heightened volatility, they will be more frequent in order to help you navigate important trend changes.
The market outlook reports are foundational as primary market trends exert a powerful force on individual stocks, sectors, and asset classes. The general themes of the market outlook reports are as follows:
Filter the noise: broad market review and outlook
Did you know?: opportunities and insight
Sector watch: sector outlook
Stocks to watch: key stock summaries offering market insight
stoxdox – Primary Research Reports
Our primary research reports feature a comprehensive fundamental analysis, a broad technical overview, and a potential return spectrum with associated price targets when appropriate. A key feature of our primary research is the risk/reward rating which can be either positive, negative, or neutral. We also provide a forward-looking risk and income rating which can be below average, average, or above average.
Our primary research reports are constructed as an intermediate-term foundation and are designed to be an extended framework and decision-support tool through time. The reports are structured to have a long shelf life while being actionable in the short and longer term. On average, we introduce one new company per week.
The following links explore three of our primary research reports in greater detail and review their integration with the stoxdox – Portfolio Tool. We cover various investor objectives and use case applications in each while discussing ways to search for opportunities in the stoxdox – Portfolio Tool. You may also view free reports under the Reports – Samples tab of our website.
stoxdox – Portfolio Tool
The stoxdox – Portfolio Tool provides a continuous stream of actionable information across our entire research universe. In essence, we condense the primary research and snapdox reports into a near real-time database thereby serving as a portfolio and decision-support tool for our members.
The following image is a snapshot of what you will see when searching within the stoxdox – Portfolio Tool. You may access a more detailed overview of the tool by clicking on the following link: stoxdox – Portfolio Tool.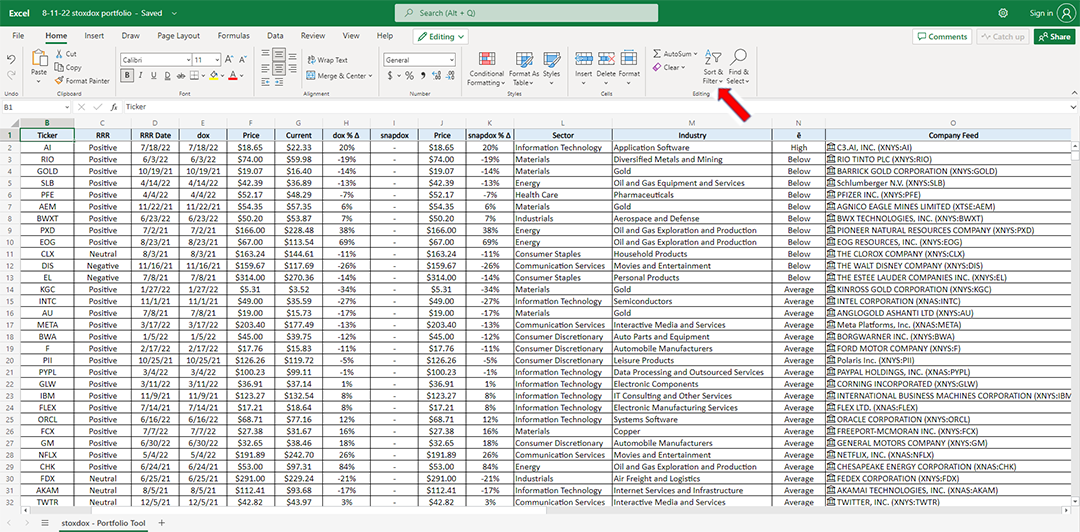 snapdox – Summary Research Reports
Our summary reports, or snapdox, are designed to update our primary research reports and provide timely and actionable information on our research universe and market trends. The term snapdox is designed to convey the brief and timely nature of the information updates. These are used to communicate things such as ratings changes, material company updates, trend changes, portfolio allocation ideas, and so forth. They are also used to introduce companies to our research pipeline.
What People Are Saying
"This article is exceptional… Brian, an amazing job."
"…Excellent article even if it doesn't tell me what I want to hear…"
"Thank you. This article contains more factual numbers and analysis than the previous 10 on this stock combined…"
"Excellent article. The argument is based on solid and original research. The presentation of pertinent data is clear and logical and carried in a dispassionate manner – rarity. Thank you for publishing."
"You have written an excellent article. When I was only 1/3 of the way through it, I was impressed beyond belief. One of the best I have ever read, sincerely…"
"Tremendous work. Applause. I have been interested in this company and it is now a screaming buy. Cheers."
"…This is an excellent, very thorough analysis. Great work by you!"
"Truly a masterpiece analysis."
"Outstanding summary and valuation synopsis."
"Superb analysis with a balanced perspective."
"I've rarely read a more in-depth offering over the past 5 years. Well-done, author."
"Nice job of presenting a full and honest analysis…"
"What a terrific write up thanks for bringing the stock to my attention."
"… Thank you so much for this insight. I find it incredibly useful…"
Research universe as of September 2022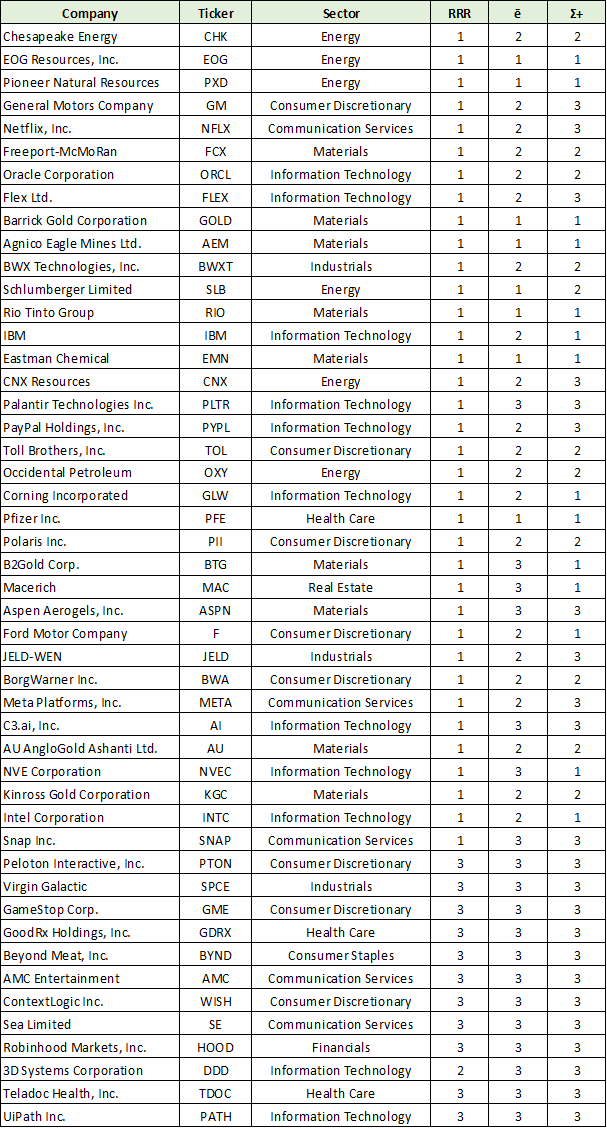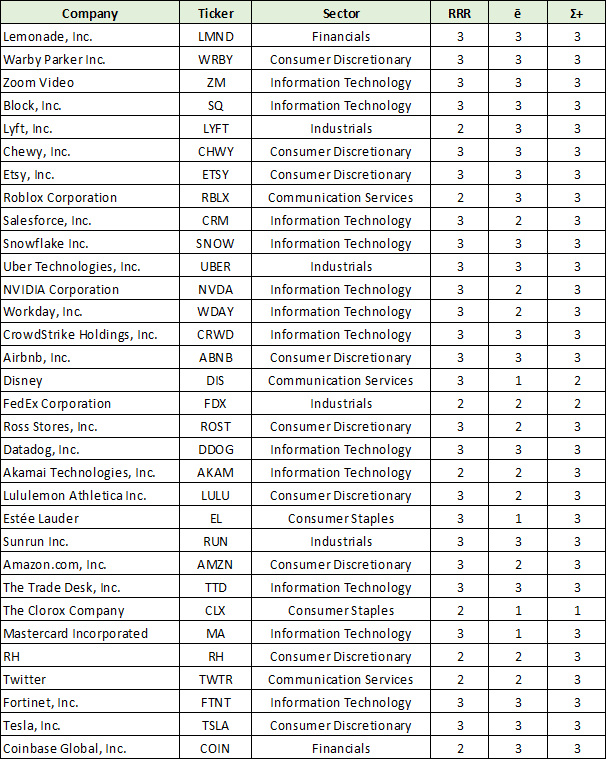 Become a stoxdox – 360 member and start filtering the noise today.